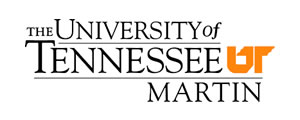 The University of Tennessee at Martin, which is part of the University of Tennessee system, has an enrollment of approximately 8,500 students. UT Martin offers 75 undergraduate degree programs and six Masters degree programs. For more information visit utm.edu
---
Undergraduate Majors:
College of Agriculture and Applied Science
College of Business and Global Affairs
College of Education and Behavioral Sciences
College of Engineering and Natural Sciences
College of Humanities and Fine Arts
---
Master's Degrees:
Agriculture
Family and Consumer Sciences
Business Administration
Education
---
Developing Engineers for Weakley County Industry
The University of Tennessee, Martin College of Engineering works closely with industry in the region to provide a highly educated workforce.
The College of Engineering and Natural Sciences offers a B.S. degree in engineering with the following majors:
Civil
Electrical
Industrial
Mechanical
The Bachelor of Science in Engineering degree is ABET accredited with the focus on both the theoretical and practical applications, which are reinforced by hands on laboratory experiences, state of the art computer software and real world projects.